As "There's Nothing Attractive About Vampires" wraps up, I'm happy to announce that we will begin serializing another all-new Agnes adventure in late October! Once again, Dave Roman will be collaborating with the amazing Jason Ho! Here's a preview…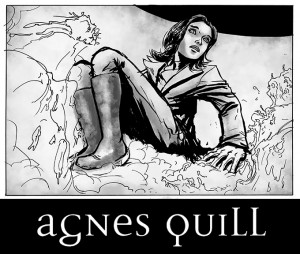 Check back soon, or remember to add Agnes Quill to your RSS readers!
In other news, Dave's adaptation of R.L._Stine's "Night of the Living Dummy" appears in the book Slappy's Tales of Horror, which is available in bookstores everywhere!